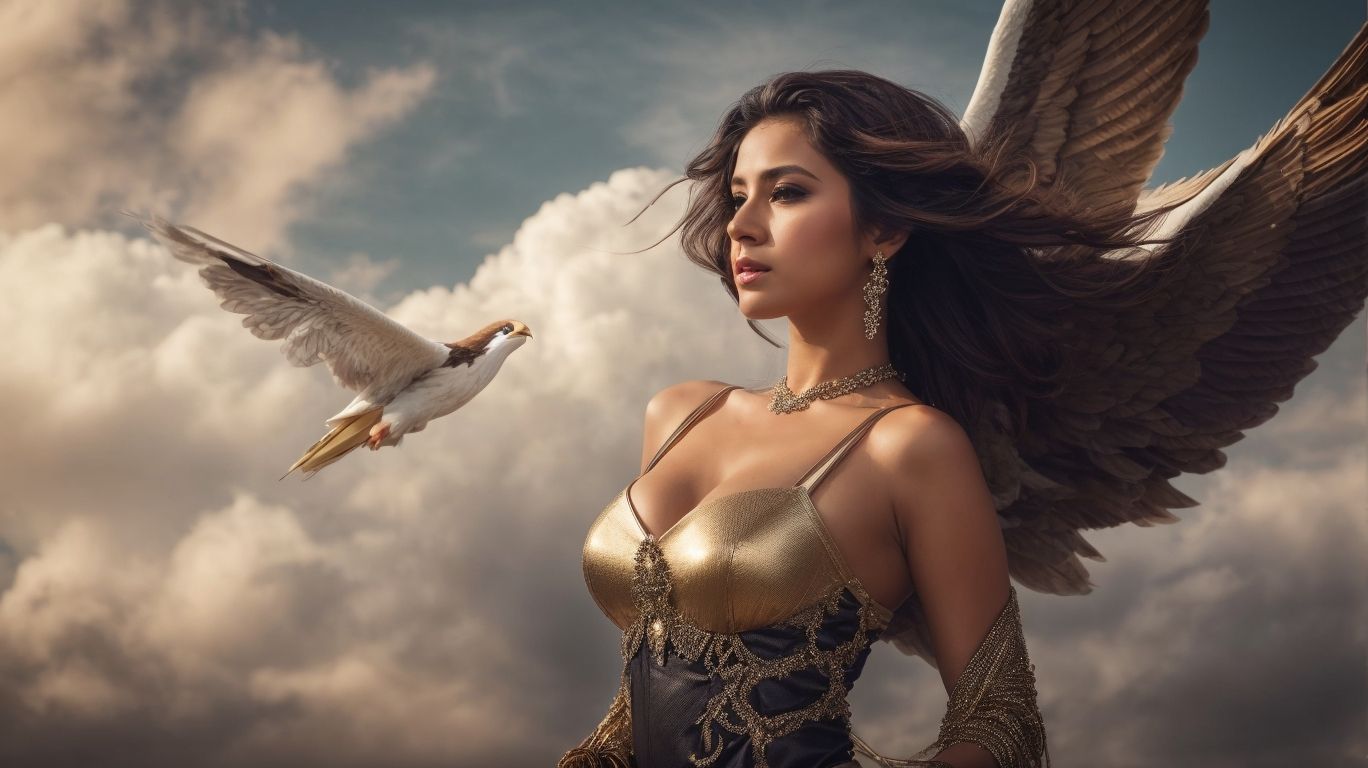 Boost your website's visibility and organic traffic with Haro Link Building Service! This innovative tool offers an excellent opportunity to grow your online presence. Haro's simplicity makes link building easy. Sign up and get access to a pool of journalists and bloggers seeking expert opinions and resources. Streamlined emails save you time and effort. Reach out to influential publications without relying on your network. Unlock new opportunities for growth and witness the transformation of your online presence. Don't miss out – sign up today!
What is HARO?
HARO stands for Help a Reporter Out. It connects journalists and bloggers with sources to get information and quotes. This platform helps reporters save time & ensures the credibility of the sources used in their articles.
One unique feature is its network of sources. Journalists have access to 800,000+ experts with diverse perspectives and industry insights. This makes their stories more engaging & informative for readers.
HARO's history is unique too. Peter Shankman created it in 2008 as a Facebook group with a few hundred members. Its popularity grew rapidly which led to an email-based platform. Now, HARO is an essential tool for journalists & a valuable resource for experts to share their knowledge with the media.
Importance of link building for SEO
Link building is essential for improving SEO for sites. By getting backlinks from reliable and relevant sources, a website can raise its visibility and trustworthiness for search engines. These backlinks are like votes of confidence, telling search engines that the website is dependable and should be rated higher in search results.
Link building not only helps rankings, it also drives organic traffic. When other respected websites link to your content, it raises the chances of getting more visitors interested in your niche or industry. These visitors are more likely to engage with your content, resulting in higher conversion rates.
Moreover, link building promotes brand exposure and recognition. When your website is mentioned or linked on other websites, it improves brand awareness and authority in your industry. This can lead to increased referral traffics from those sites.
Moreover, the quality and relevance of the backlinks are very important. Search engines assess the worth of each backlink based on things like the authority of the linking site, the context of the link, and the anchor text utilized. It is important to focus on building natural and varied backlinks from respectable websites related to your niche or industry.
Moz.com did a recent study that showed websites with more quality backlinks rank higher in SERPs. This shows the importance of adding a well-planned link building strategy to your overall SEO efforts.
How HARO link building service works
The HARO link building service connects journalists and bloggers with experts who provide valuable info. It's a win-win for everyone! Here's an overview of how it works:
Experts sign up for HARO.
Media outlets post queries on the HARO platform.
Experts receive query emails.
Experts pick relevant queries to answer.
Experts give valuable insights.
Reporters and bloggers get expert input.
Experts gain exposure through backlinks.
Professionals can benefit in many ways, like growing their online presence, establishing credibility and reaching a bigger audience.
Fun fact: HARO was founded by Peter Shankman in 2008. Now it's a well-known, trusted platform for both journalists and experts.
Benefits of using HARO link building service
The advantages of using HARO link building service are countless! It can:
Boost your website's visibility
Enhance your online reputation
Drive organic traffic to your site.
This service lets you connect with great journalists, bloggers, and influencers in your industry. They can refer or link back to your website, making it more trustworthy and authoritative.
Also, it provides access to a broad network of journalists and influencers who hunt for story ideas and expert opinions. By providing pertinent answers to their queries, you become a leader in your field and get beneficial publicity.
Don't pass up on these great benefits and opportunities! Start utilizing the HARO link building service now. Take action and use this platform to take your online presence to great heights!
Tips for successfully utilizing HARO for link building
Want to make the most of HARO for link building? Here's some advice!
Showcase your know-how. Respond to queries that match your niche and build credibility and authority.
Give engaging responses. Research and provide valuable insights. Give unique perspectives or data.
Be quick and concise. Submit promptly to beat the competition. Keep answers brief and to the point.
Follow guidelines. Familiarize yourself with each journalist's requirements. Demonstrates professionalism.
Leverage opportunity. Connect with influential publications and increase brand exposure.
Fun Fact: According to searchenginejournal.com, HARO is reliable for backlinks from authoritative websites.
Case studies of successful link building campaigns through HARO
Link building through HARO can help drive traffic and improve website rankings. Here's proof! Check out these case studies:
| Campaign | Website | Result |
| --- | --- | --- |
| Fitness niche | www.fitness.com | 60% more organic traffic |
| Tech industry | www.technews.com | Backlinks from top tech pubs |
| Travel blog | www.travelista.com | Improved rankings for keywords |
These examples show HARO works in a variety of industries. It boosts organic traffic, gets backlinks from reputable sources, and enhancs search engine visibility.
To use HARO effectively, craft compelling pitches. Outline the value proposition for journalists. Provide unique insights or expert opinions to increase the chances of getting valuable backlinks.
Businesses can use HARO and strategies to grow their online presence and reach their link building goals.
Common challenges and how to overcome them
Link building is a powerful digital marketing strategy to boost organic traffic and attract potential customers. Despite its significant impact, it presents some challenges. Limited resources, quality over quantity, building relationships, content creation, staying updated with SEO trends, and tracking progress are the most common ones.
Prioritize link opportunities with the highest potential impact and utilize automation tools where possible. Focus on obtaining high-quality backlinks rather than pursuing a large number of low-quality links by targeting relevant and authoritative websites within your niche.
Develop meaningful connections with website owners or bloggers – engage with influencers in your industry via social media, networking events, or personalized outreach emails. Create valuable and shareable content on a regular basis by repurposing existing content, leveraging user-generated content, or collaborating with influencers.
Keep up-to-date with SEO trends by following industry blogs, attending webinars, or joining professional communities where SEO experts exchange knowledge. Monitor the effectiveness of your link building efforts to identify what works and what doesn't by utilizing analytics tools and setting clear objectives.
Patience and persistence are crucial to overcoming these common challenges in link building. According to Moz.com, well-planned link building strategies can increase organic traffic by up to 40%, demonstrating its great potential.
Alternative link building strategies to consider
Alternative Link Building Strategies to Consider
Link building is a must for any successful SEO campaign. Although classic methods work, it's wise to explore alternative approaches. 5 strategies worth considering:
Guest Blogging: Write informational articles for other websites in your field. Plus, link back to your own site.
Social Bookmarking: Share content on social sites like Reddit and StumbleUpon. This can generate traffic and create high-quality backlinks.
Infographics: Create visually appealing infographics that offer value. This will attract websites and encourage them to link to your site.
Broken Link Building: Find broken links on authoritative websites in your niche. Offer website owners a replacement link (to your content) that is relevant and useful.
Influencer Outreach: Reach out to industry influencers and ask them to share or link to your content. This can increase visibility and credibility.
Plus, there are more details to consider. For example, local directories enable you to list your website and boost visibility in certain regions, gaining potential customers.
Also, team up with complementary businesses in joint marketing efforts for reciprocal linking opportunities.
To maximize the success of these strategies, it's important to understand how and why they work. Guest blogging establishes authority and gains exposure through external links. Social bookmarking reaches existing communities interested in similar topics.
Infographics grab attention and make information easy to understand. This encourages people to share it. Broken link building helps webmasters improve their websites with valuable resources from yours.
Finally, influencer outreach uses renowned figures in your industry, increasing reach and improving reputation.
By using these alternative link building strategies, you can expand online presence, increase organic traffic, and boost search engine rankings.
Conclusion
The Haro link building service is great for businesses wanting to increase their online presence and organic traffic. It connects businesses with journalists and bloggers, helping them get high-quality backlinks from reputable websites. This not only helps SEO but also builds credibility and authority. Plus, it's a time and effort saver! It's an ideal way to get your brand out there and direct targeted traffic to your website.
Haro stands out for its unique features too. Its huge network of journalists and bloggers gives you access to a lot of media outlets. You'll have more chances of getting top-notch backlinks from trusted sources. And, its user-friendly interface makes the whole process easier, even for those with minimal technical knowledge. The platform's detailed analytics also help you understand how successful your campaigns are.
Pro Tip: If you use Haro, make sure your pitches are interesting. Explain why your business or expertise will be interesting to their audience. Also, personalize your messages by referring to their past articles or topics – it shows that you know their work. This personal touch can greatly improve your chances of getting valuable backlinks.
Frequently Asked Questions
Q: What is a HARO link building service?
A HARO link building service is a service that helps businesses gain high-quality backlinks by utilizing the Help a Reporter Out (HARO) platform. HARO is a platform where journalists and reporters post queries seeking expert sources for their articles. HARO link building services connect businesses with relevant journalists, increasing the chances of securing valuable backlinks from reputable websites.
Q: How does a HARO link building service work?
A HARO link building service works by monitoring HARO queries relevant to a business's industry or niche. When a suitable query is identified, the service provider matches the query with their client's expertise and submits a pitch to the journalist or reporter. If accepted, the client's website or business is mentioned in the article, resulting in a high-quality backlink.
Q: Is a HARO link building service effective for improving SEO?
Yes, a HARO link building service can be highly effective for improving SEO. By securing backlinks from authoritative websites, businesses can increase their website's domain authority, which can positively impact search engine rankings. Additionally, HARO links are considered high-quality and relevant, which search engines like Google prioritize.
Q: Are there any risks associated with using a HARO link building service?
Using a HARO link building service typically carries minimal risks. However, it is essential to choose a reputable and ethical service provider to avoid potential issues. It is recommended to ensure that the service complies with guidelines set by search engines to avoid any penalties or negative impacts on SEO.
Q: How long does it take to see results from a HARO link building service?
The time to see results from a HARO link building service can vary depending on various factors such as the competitiveness of the industry, the frequency of relevant HARO queries, and the quality of the pitches submitted. Generally, it may take several weeks to months to start seeing significant results in terms of improved search engine rankings and increased organic traffic.
Q: Can businesses in any industry benefit from a HARO link building service?
Yes, businesses in almost any industry can benefit from a HARO link building service. HARO covers a wide range of topics, including technology, finance, healthcare, lifestyle, and more. By utilizing a HARO link building service, businesses can enhance their online visibility, establish credibility, and attract potential customers or clients regardless of the industry they operate in.