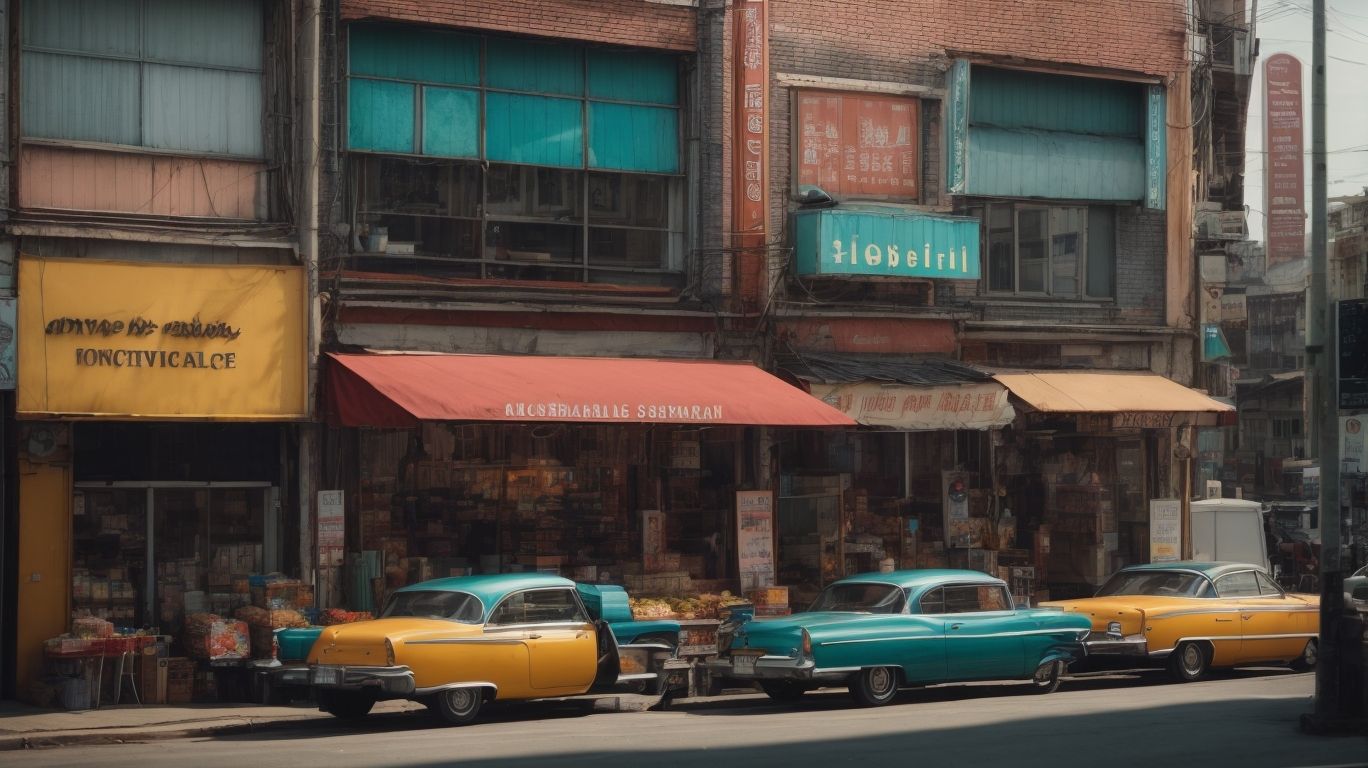 Local SEO is a must for service area businesses. It helps them reach potential customers in their area. This optimization technique focuses on improving visibility in local search results.
To improve local SEO, service area businesses need to optimize their website. This includes using relevant keywords naturally in content and meta tags. Also, creating content that targets local audiences will help attract more visitors and boost search engine rankings.
Managing online business listings, such as Google My Business, is a key part of local SEO. Businesses should provide accurate information like name, address, phone number and hours of operation. This increases the chances of appearing in local search results.
Positive reviews also help service area businesses with their local SEO. Reviews boost reputation and encourage others to choose their services. Encouraging customers to leave reviews and responding quickly can improve local search rankings.
Link building activities are important too. Service area businesses should acquire high-quality backlinks from trusted sources. This signals to search engines that the business is trustworthy and authoritative.
Social media platforms are also a great way to connect with target audience and promote offerings locally. By posting engaging content and interacting with followers, businesses can build a strong online presence and improve local SEO performance.
With these strategies, service area businesses can experience improved visibility in localized search results. And reach more potential customers within their designated areas.
Moz found that 95% of users don't go past the first page of search results when looking for local services or products (Source: Moz). This shows how essential local SEO is for service area businesses.
Importance of Local SEO
Local SEO is majorly important in the digital age. It's a great tool for businesses with specific locations. Optimizing their online presence lets them reach nearby customers and improves their visibility in local searches.
Accurate business info is essential for local SEO. This means updating your address, phone number, and other contact details across different online directories and platforms. Doing this builds trust with both users and search engines, so you can rank higher locally.
Another part of local SEO is optimizing website content for location-specific keywords. Incorporating terms related to your service area into website copy helps you appear in local search results when customers look for services near them. This targeted approach helps businesses attract leads in their target market.
Positive customer reviews also help local SEO. Search engines value genuine reviews as they show your business offers quality products/services. Ask satisfied customers to review you on platforms like Google My Business. This can make a huge difference in attracting new customers.
A small plumbing company in a suburban area is a good example. Through effective optimization strategies focusing on their service area, such as creating localized landing pages and targeting location-specific keywords, they outranked bigger competitors in search engine results pages. This led to more customers and more revenue.
Steps to Optimize Your Website for Local SEO
To optimize your website for local SEO, try these steps:
1. Keyword research: Find the relevant keywords that your target audience is searching for in relation to your business and location. Use tools like Google Keyword Planner or SEMrush to find popular keywords with low competition.
2. On-page optimization: Utilize the selected keywords to optimize your website's meta tags, headings, and content. Make sure your website loads quickly, has a mobile-friendly design, and provides a perfect user experience.
3. Local listings and directories: Claim and optimize your business listings on platforms like Google My Business, Yelp, Bing Places, and Yellow Pages. Give accurate info about your biz including address, phone number, hours of operation, and website URL.
4. Customer reviews and testimonials: Ask satisfied customers to leave positive reviews on platforms like Google My Business or Yelp. Respond to all reviews, positive or negative, professionally to show you respect customer feedback.
Additionally, make sure your website has simple navigation menus, internal linking structure, and descriptive URLs for better visibility in search results. Keep updating your website's content with fresh and relevant info to attract search engines and potential customers.
These tips will improve your local SEO by making it easy for search engines to understand the relevance of your website to local searches. By optimizing for local keywords and having a strong online presence through business listings and customer reviews, you can bring more traffic to your website and draw in more customers within your service area. Don't forget consistency is key – monitor and update your local SEO strategies often to remain ahead of competitors in the digital landscape.
Strategies to Boost Local Search Rankings
Optimize your website with relevant keywords!
Create content that's engaging.
Get yourself listed on local directories and review sites.
Make sure to optimize your Google My Business page.
Build high-quality backlinks from local sources.
Engage with local customers on social media.
Also, use schema markup to give extra info to search engines about your biz.
Plus, keep an eye on your online reviews. If there's any negative feedback, tackle it right away!
Tracking and Measuring Local SEO Success
Keeping tabs on website ranking for targeted keywords in SERPs is essential. This helps gauge visibility and pinpoints areas for improvement.
Tracking organic search traffic to website is a must. It gives insights into the efficiency of local SEO campaigns. Analyzing this data can optimize user experience and heighten conversions.
Managing online reviews is a critical component of local SEO success. Positive reviews improve reputation, build trust, and ultimately yield higher rankings.
Auditing and updating business info across various sources boosts accuracy and rankings.
Setting up conversion tracking measures user actions on website, like form submissions and phone calls.
Local SEO success can be tracked by analyzing these metrics regularly. Continuous improvement is paramount.
Mobile optimization is key; more and more people use mobile devices to access websites. Ensuring flawless mobile experiences is vital to higher rankings and more potential customers.
Conclusion: The Power of Local SEO for Service Area Businesses
Local SEO can hugely benefit service area businesses. Optimizing their website and online presence for local search can drive more traffic from targeted customers. Creating location-specific web pages, optimizing Google My Business listings, and obtaining backlinks from local directories are key. Incorporating relevant keywords and accurate business info is also essential.
In today's digital age, consumers often turn to search engines for local products and services. Localized keywords and tailored content are important for appearing in search results. Optimizing sites for mobile devices is crucial as many searches are done on smartphones. Sites must be mobile-friendly and offer a great user experience.
One unique aspect of local SEO for service area businesses is showing positive customer reviews. Reviews build trust and improve rankings in online directories, which can influence consumer decisions. A study by Moz showed 97% of consumers read online reviews before making a purchase (source: moz.com). This highlights the importance of managing an online reputation.
By understanding the value of local SEO strategies and implementing them, service area businesses can have a strong online presence, attract more local customers, and drive business growth. With the right approach and optimization efforts, service area businesses can stand out in their target markets.
Frequently Asked Questions
Q: What is local SEO for service area businesses?
A: Local SEO for service area businesses is a set of strategies and techniques used to optimize the online presence of businesses that serve customers in specific geographic locations. It focuses on improving the visibility of these businesses in local search results, helping them attract more local customers.
Q: Why is local SEO important for service area businesses?
A: Local SEO is crucial for service area businesses as it helps them target and connect with customers in their specific service areas. By optimizing their online presence, these businesses can increase their visibility in local search results, stand out from their competitors, and attract more relevant local traffic to their websites or physical locations.
Q: What are some key elements of a successful local SEO strategy?
A: Key elements of a successful local SEO strategy for service area businesses include optimizing their Google My Business profile, utilizing relevant local keywords in website content, obtaining high-quality local citations and backlinks, managing online reviews and ratings, and ensuring their website is mobile-friendly and easily navigable.
Q: How can service area businesses optimize their Google My Business profile?
A: To optimize their Google My Business profile, service area businesses should ensure their business information (name, address, phone number) is accurate and consistent across all online platforms, select relevant categories, include high-quality images, provide a detailed description of their services, and actively encourage customers to leave reviews.
Q: What are local citations, and why are they important for local SEO?
A: Local citations refer to the online mentions of a business's name, address, phone number, and other contact details. They can appear in various directories, review websites, social media platforms, or local business listings. Local citations are important for local SEO as they help search engines verify the legitimacy and relevance of a business, improving its local search ranking.
Q: How can service area businesses manage their online reviews effectively?
A: Service area businesses can manage their online reviews effectively by actively monitoring review websites and social media platforms for customer feedback, promptly responding to both positive and negative reviews, addressing customers' concerns or issues, and taking appropriate steps to improve their services based on feedback.