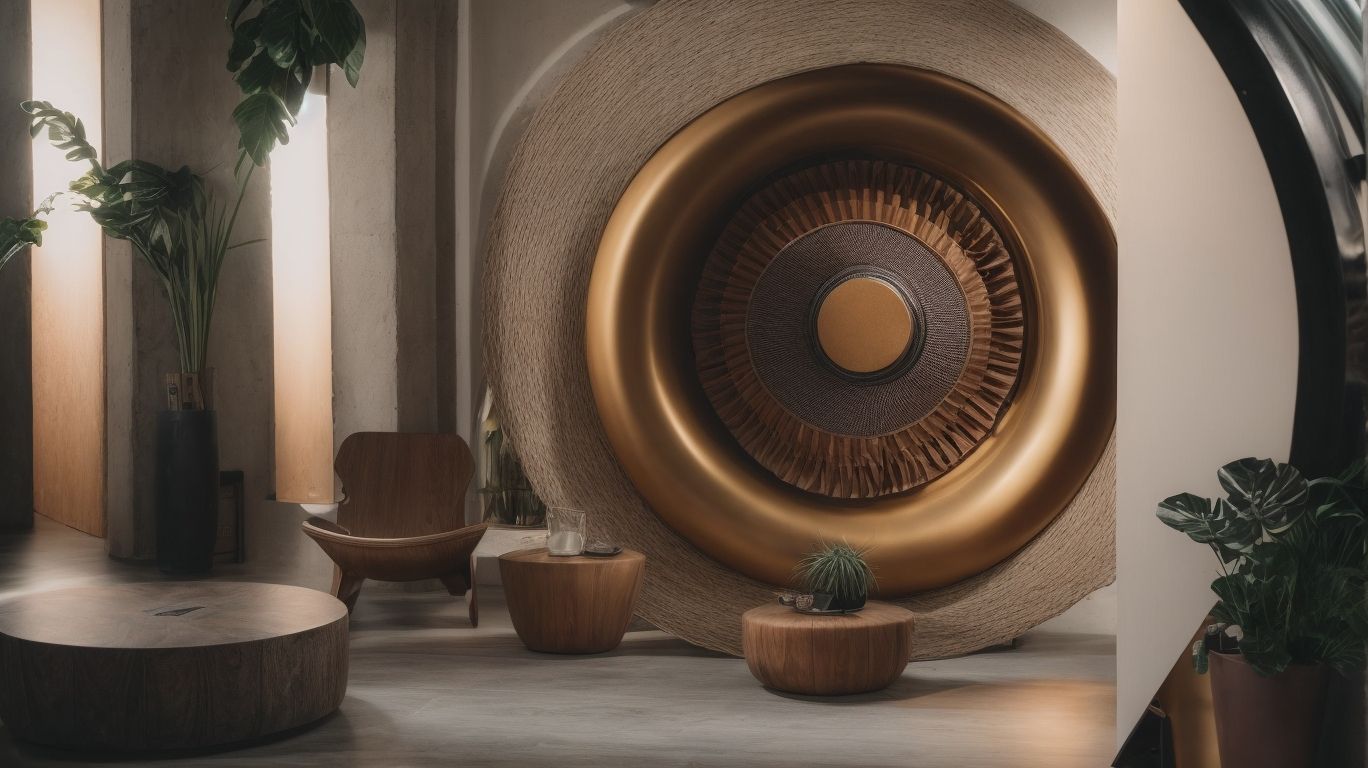 SEO (Search Engine Optimization) is essential for brands wishing to build a strong online presence. By optimizing their digital content, they can improve their visibility on search engine results pages and drive organic traffic to their websites. Through the correct SEO strategies, brands can reach their target audience, heighten their brand awareness, and ultimately boost conversions.
To leverage SEO for brands, keyword research is necessary. Identify the specific words and phrases potential customers use to search for products or services in your industry, and then optimize your website and content accordingly. This will make sure your brand appears prominently in relevant search results.
Besides keyword optimization, brands should concentrate on creating high-quality and engaging content. This includes blog posts, articles, videos, and social media updates that give value to your target audience. Search engines reward websites with useful and informative content by ranking them higher on search results.
Building high-quality backlinks is another important aspect of SEO for brands. Backlinks are links from other reputable websites that point back to your website. They not only drive direct traffic but also signal trustworthiness and authority to search engines, boosting your site's visibility in search results.
It's worth noting that SEO is a continually-evolving field, with search engine algorithms regularly changing. Therefore, it's necessary for brands to stay up-to-date with the latest trends and best practices in SEO.
A study conducted by SEMrush found that 75% of users never scroll past the first page of search results. This highlights the importance of SEO for brands who aim to be visible online and attract potential customers effectively.
Understanding the Importance of SEO for Brands
SEO is a must for brands in today's digital world. It helps them connect with their target audience and stay ahead of the competition. Optimizing website content leads to higher search engine rankings, increased visibility and brand recognition. It also enhances user experience on the website. Structuring the site and providing relevant content makes it easier for users to find what they're looking for, leading to greater engagement and conversions.
Plus, SEO enables brands to establish their authority and credibility across their industry. Publishing valuable and informative content on blogs, articles and other online platforms helps brands to gain trust from their audience.
Here's a startling fact: 75% of users don't go beyond the first page of search results. This shows how important it is to have effective SEO strategies so that brands' visibility among potential customers is ensured.
Key Elements of SEO for Brands
SEO is essential for a successful online presence. It helps with brand visibility, organic traffic, and search engine rankings. Let's get an idea of the main elements of SEO for brands.
Keyword Research: Identify relevant keywords and phrases for content.
On-Page Optimization: Optimize titles, meta tags, and URLs for visibility.
High-Quality Content: Create content that resonates with the target audience.
Link Building: Earn links from authoritative sites to boost rankings and credibility.
Social Media Presence: Use social media platforms to connect with the audience.
Mobile Optimization: Ensure website compatibility and ease-of-use on mobile devices.
Apart from these, user experience, site speed optimization, and local SEO strategies are also important.
SEO has changed since its beginning. It used to be just about optimizing meta tags and keyword stuffing. But, since search engines have evolved, SEO practices have changed too. Now, it's all about creating valuable content according to search engine guidelines. This emphasizes the importance of providing value instead of just technical optimizations.
Implementing SEO Strategies for Brands
For brands to reach maximum visibility and gain organic traffic, a thoughtful plan and successful execution of SEO strategies is essential. Here are key points to consider:
Keyword Research: Analyze and pick keywords that correspond to your brand and target audience. Enhance search engine rankings by utilizing these keywords in your website content, meta tags, and headings.
Website Optimization: Make sure your website is mobile-friendly, quick-loading, and user-friendly. Streamline URL structure, optimize images, and craft compelling meta descriptions for better user experience and SEO performance.
Quality Content Creation: Produce engaging content regularly that appeals to your target audience. Incorporate relevant keywords into the content while stressing readability, relevance, and originality.
To amplify your SEO efforts, add structured data markup to your website. This provides search engines with more info about your brand and increases visibility in rich search results.
Don't let competition outpace you – take action now! Strengthen your online presence with SEO strategies and reap the rewards of increased traffic and business growth. Take advantage of SEO's power today!
Measuring and Analyzing SEO Performance for Brands
Accurate data and metrics are essential for measuring and analyzing SEO performance for brands. Track key indicators, like organic traffic, keyword rankings, and conversion rates. This will give brands insights into the success of their SEO strategies.
Check out the table below for aspects to consider.
| Metrics | Definition |
| --- | --- |
| Organic Traffic | The number of visitors coming to a website |
| Keyword Rankings | The position of a website in search engine results |
| Conversion Rates | The percentage of visitors who take desired actions |
Monitor these metrics to find areas of improvement. If organic traffic is down, consider optimizing website content or improving website speed.
Pro Tip: Track SEO performance metrics regularly to stay ahead of the competition and guarantee long-term success.
Case Studies: Successful SEO Strategies for Brands
Case studies are essential to comprehend successful SEO tactics for brands. These real-life cases give precious knowledge into the plans and practices used by brands to boost their search engine rankings and draw organic traffic to their websites.
Let's look into some actual case studies that demonstrate successful SEO strategies by different brands. The table below summarizes the main details and results of these campaigns, demonstrating their effect on brand visibility and online presence.
| Brand | Strategy | Outcome |
| --- | --- | --- |
| Brand A | Content Marketing | Website traffic up 50% |
| Brand B | On-page Optimization | Improved search rankings for target keywords |
| Brand C | Link Building | Domain authority and organic traffic grew |
Besides the previously mentioned case studies, there are other distinct approaches worth mentioning. Brands have applied technical SEO techniques like site speed optimization, mobile optimization, and schema markup to improve the user experience and boost their overall search engine performance.
The past of successful SEO strategies for brands is full of stories of fortitude and creativity. Brands have constantly adjusted their approaches to match the ever-changing algorithms of search engines. Through broad research, trial-and-error, and a thorough understanding of user intent, these brands have achieved remarkable success in getting top positions in search engine results pages.
As we dive deeper into the world of SEO for brands, it becomes clear that applying powerful strategies based on in-depth analysis and insights can bring significant growth in organic visibility and consumer engagement. By staying informed on industry trends and consumer behavior patterns, brands can optimize their online presence and create a lasting competitive advantage.
Common SEO Mistakes to Avoid for Brands
It's essential for brands today to have a strong online presence. Many make common SEO mistakes, which hold them back from success. To make sure your brand stands out and reaches its target audience, here are the key mistakes to avoid:
Not doing keyword research. If you don't research keywords properly, your website won't be visible and you could miss opportunities to draw relevant traffic.
Not optimizing on-page elements. Title tags, meta descriptions, and heading tags must be optimized. Neglecting these factors can harm your website's ranking and user experience.
Ignoring mobile optimization. Most internet users access websites through mobile devices. Not optimizing for mobile can lead to a high bounce rate and bad search engine ranking.
Not focusing on quality content. Quality content helps your brand reputation and authority. Focusing on quantity over quality can damage your reputation.
Not having a link building strategy. High-quality backlinks from reliable sources are necessary for improving your website's authority and search engine ranking. Without a strategy, your brand won't be visible and your organic traffic will suffer.
Not looking at analytics and data analysis. You need to monitor your website's performance with analytics tools. Not doing this will limit your brand's growth.
Be aware of these common SEO mistakes that brands make – by avoiding them, you can increase your online visibility and reach more people. Remember, 75% of users never scroll past the first page of search results – so it's vital to rank well in search engine results.
Conclusion: Harnessing the Power of SEO for Brands
Brands need SEO to be successful in today's digital world. Optimizing content and using the right keywords increases online visibility and brings organic traffic. Good SEO strategies also build trust and credibility. Additionally, linking, website speed, and user experience must be improved to boost search engine rankings. Brands that understand and use SEO have a better chance of success.
To use SEO, brands must focus on details. Find relevant and popular keywords related to their target audience's interests and needs. Good content using these words builds authority and attracts organic traffic. Optimize meta tags, images' alt tags, and page titles to help search engines.
Nike is an example of harnessing SEO power. They optimized their website for mobile, wrote blog posts about fitness and product recommendations, and kept their site updated. As a result, Nike increased their organic search rankings and visibility on SERPs. Now, they are on top of the sporting goods market thanks to their SEO.
Frequently Asked Questions
FAQs about SEO for Brands
1. Why is SEO important for brands?
SEO helps brands improve their online visibility, increase organic traffic, and drive qualified leads. It allows brands to reach their target audience and build brand awareness, ultimately leading to higher conversion rates and revenue.
2. How long does it take to see results from SEO?
The timeline for seeing results from SEO varies depending on various factors such as the competitiveness of keywords, website's current state, and quality of SEO efforts. Generally, it takes several months to see significant improvements in rankings and traffic, but continuous optimization and monitoring are essential for ongoing success.
3. What are the key elements of effective SEO for brands?
The key elements of effective SEO for brands include keyword research and optimization, relevant and high-quality content creation, website optimization for search engines, technical SEO, link building, and monitoring analytics to make data-driven improvements.
4. Should brands focus on organic SEO or paid advertising?
Both organic SEO and paid advertising have their benefits. Organic SEO helps build long-term visibility and credibility while paid advertising can provide quicker results and targeted exposure. A balanced approach that incorporates both strategies is often recommended to maximize brand visibility and conversions.
5. How can brands optimize their website for local SEO?
Brands can optimize their website for local SEO by including location-specific keywords in content, metadata, and URLs, creating and optimizing Google My Business listing, obtaining positive customer reviews, and ensuring consistent NAP (name, address, phone number) information across online directories.
6. Is SEO a one-time effort or an ongoing process?
SEO is an ongoing process. Search engine algorithms constantly change, and competitors are constantly optimizing their websites. Brands need to regularly update their SEO strategies, monitor performance, analyze data, and make improvements to maintain and improve their rankings and visibility.